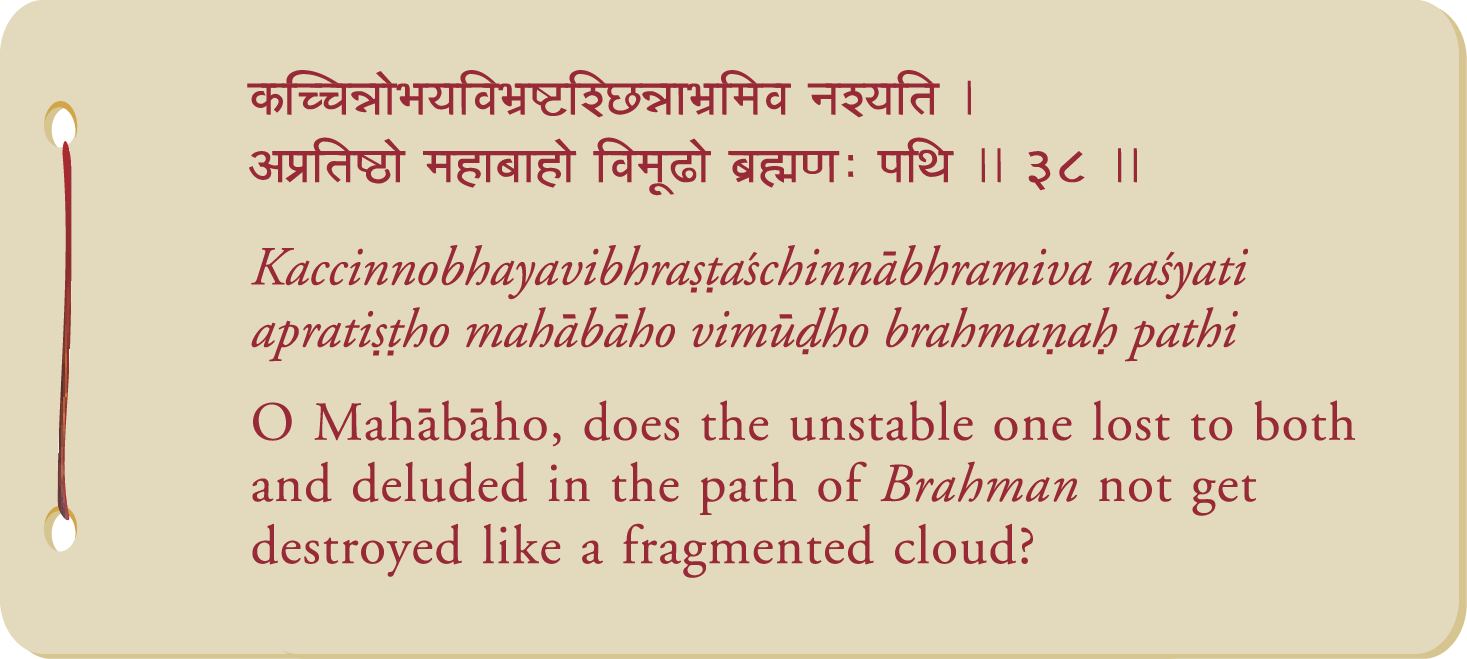 When a person takes to the spiritual path he no longer enjoys the erstwhile materialistic pursuits he was engaged in. At the same time, he is not yet grounded in spiritual joys. He is neither wholly materialistic nor entirely spiritual. This is what Arjuna refers to in this verse.
Arjuna's fear stems from lack of understanding and commitment. A sincere student would have no such problem as he knows that his efforts would definitely bear fruit. It is only a question of time.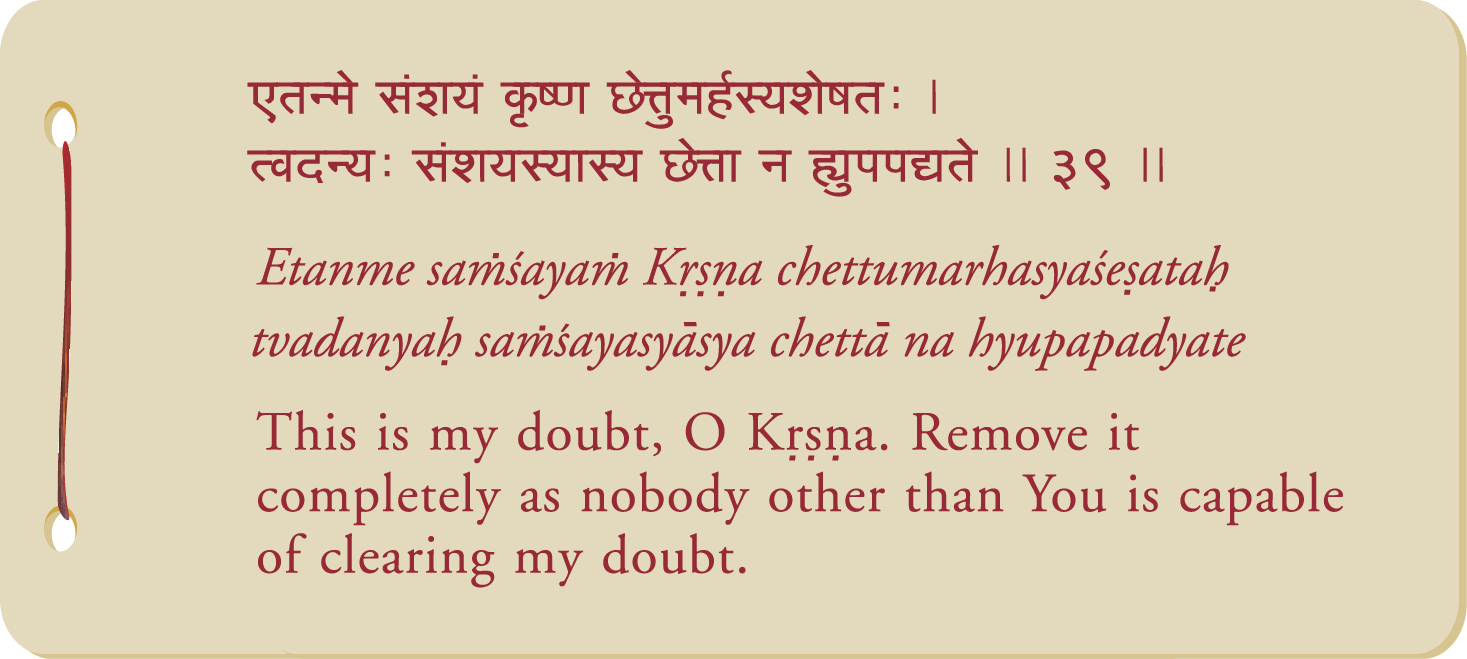 Here Arjuna expresses his confidence in Krsna and asks him to remove his doubt. He reiterates that only Krsna can clear his doubt. This is the surrender and sincerity required of a student.